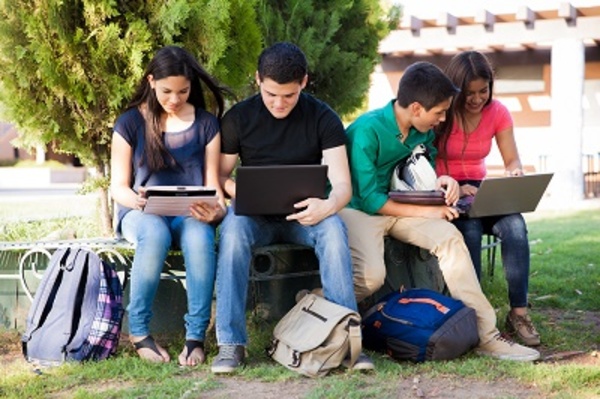 According to the Bureau of Labor Statistics IT careers are expected to grow 12 percent from 2014 to 2024. IT is a hot career with many options for those considering it as a profession. These seven tips will help set you on a path to have the IT career you want.
1. Choose Your Specialization Wisely
While having a career you're passionate about is advice not to be taken lightly, the other side of the coin is that it is sometimes important to choose something you won't hate doing every day. Take the time to figure out what aspect of IT interests you most, then get the proper IT certification training so you can spend your career doing something you enjoy, even if it's not your primary passion.
When famous cartoonist Scott Adams says "Passion is Bullshit," he has a point. Your passion will disappear quickly if you are not making enough money in the field you are passionate about.
Choose High Potential IT Careers – Some IT careers have much higher income potential than others. For example, Technical Support Specialists are limited to a median salary of about $49K/year but Network Administrators with Cisco, VMware or Cybersecurity certifications can earn a median salary of about $73k to $89K/year or even a six-figure income. Similarly, Web Application Developers can have a career with six-figures but a Web Design career will limit income prospects to a much lower salary. Your best bet is to identify a high potential IT career and choose an intense school before starting your training.
2. Manage Your Career
When asked what advice he had for new IT professionals, David Wright, CIO of McGraw-Hill Education, said "Manage your career. Don't let your career manage you."
Your IT career won't magically be what you want it to be. You have to have a plan in place to move your career forward. Sit down and create a one year, two year and five year plan for your career. Everything won't happen as you planned, but without a plan in place, you're just passively letting your career happen to you instead of actively managing your career.
Success will not come unless you figure out the price and then pay it.
3. Network. Network. Network.
Sometimes it's not about what you know, but who you know that will determine the level of success you have in your career. Take the time to meet major players in the IT field through work events, local networking events and industry conferences. The relationships you build will prove valuable as you move along in your career.
4. Always Be Learning
In the movie "Glengarry Glen Ross," Alec Baldwin gives his famous "always be closing" speech to a room full of struggling salesman. For IT professionals, the message should be "always be learning," as IT is a fast moving field that's constantly evolving. The hot new certification today will be the outdated script tomorrow. If you aren't constantly learning you will be easily replaced in this industry.
5. Find A Mentor
A mentor can help guide you in the early days of your career. Find someone you can trust and who has the type of career you're looking to have one day. Nurture this relationship and take the time to learn what they are trying to teach you.
6. Branding is Key
With the advent of social media, branding is everything. Many companies these days want to hire people who already have a proven track record of success. You can use social media, a personal website, or video to showcase your talent and your knowledge in the IT field. Branding yourself can go a long way to helping you stand out with a potential company, in a crowded applicant pool.
7. Develop Soft Skills
Being successful in your IT career isn't solely about being a great technician. Your ability to interact and communicate well with those around you will go a long way to advancing your career, particularly if you're looking to go into management in later years.
Rameez Khizer, IT Marketing